"Before buying Cellular Shades,
do yourself a favor and talk to me first!
I can save you hours and hours of
frustration. I'll show you what will work best
and look best for your specific situation anywhere
in your home. So many colors, sizes, and styles – it
can be so confusing –
I make it so easy!


Let my 20+ year interior design expertise ensure
you get the Cellular Shades look you really want.
AT NO EXTRA COST!"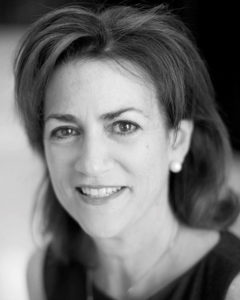 "Before buying Cellular Shades,
do yourself a favor and talk to me first!
I can save you hours and hours of frustration. I'll show you what will work best and look best for your specific situation anywhere in your home. So many colors, sizes, and styles – it can be so confusing – I make it so easy! Let my 20+ year interior design expertise ensure you get the Cellular Shades look you really want. AT NO EXTRA COST!"
Cellular honeycomb shades give a soft, clean elegance while performing the very important role of providing energy conservation for your home. Stylish by themselves or paired with side panels or drapery for an even more luxe look, these shades can complete the look of any room!

The magic of cellular honeycomb shades is in their specially engineered honeycomb shape,
a unique construction that traps air and creates a layer of insulation between the window and a room's inside temperature. These shades offer superior energy efficiency, helping to keep your home warmer in the winter and cooler in the summer.
I partner with the finest industry brands, as well as working with local and independent manufacturers who can create the perfect look and best results for the best price!

Explore the stylish elegance and versatility of cellular honeycomb shades!
When looking for an attractive window covering that is also energy-efficient, cellular shades are an excellent option to consider. The design of these shades creates small cells between two layers of fabric. These cells, which resemble honeycombs, trap air to provide an additional layer of insulation at your window. Due to this unique design, cellular shades are often referred to as honeycomb shades. Cellular honeycomb shades are available in a variety of colors and styles.
Types of Cellular Honeycomb Shades
Before you begin to shop, learn about the three types of cellular shades for your windows: cordless, motorized, and top-down.Understanding the differences between these types of shades will help you decide which one will be ideal for your space, and I can show you exactly what works perfectly for your space and needs.
Cordless
Cordless cellular shades are preferable for homes with small children or pets. Traditional window shades and blinds have long, dangling cords that are a potential strangulation threat for children and animals. Cordless cellular shades do not have any visible cords, and, therefore, don't pose that safety risk.
Cellular shades instead feature an internal cord. When you push up or pull down on the rail at the base of cellular shades, they automatically raise and lower. They also include a locking system that keeps the shades in the position you place them until you lower or raise them again.
Motorized
As the name suggests, motorized cellular shades are equipped with a motor that you can operate via remote control. This feature makes them the easiest and most convenient type of cellular shade since you'll be able to conveniently raise or lower them without getting up from the couch, pulling a cord, or pushing and pulling on the base.
Some motorized shades are programmable to open or close at set times during the day. If you prefer to close the shades once it grows dark and open them again in the morning, you can easily program your motorized cellular shades to do so automatically. This feature can also come in handy if you have young children who take naps; you could program their shades to close at the beginning of naptime and open back up at the end of it.
Top-Down
Top-down shades, also called top-down/bottom-up shades, are designed to let in light without compromising your privacy. With this type of cellular shade, you can leave the bottom of the shade closed to cover most of the window and pull the top of the shade down to allow some natural light into your space.
If you prefer, you can also open top-down cellular shades like traditional shades. Leave the shade all the way up at the top of the window and raise the base, or let some light in from both the top and bottom of the shade at the same time. For this reason, top-down cellular shades are quite versatile.
Benefits of cellular honeycomb shades
With so many fabrics and colors to choose from, cellular honeycomb shades are perfect for almost any application and are one of the more versatile window treatments available.
Available in many varieties of cell construction, cellular honeycomb shades provide the highest level of energy efficiency.
Designed to fit almost any window size and shape from patio and sliding-glass doors to arches and bay windows, cellular honeycomb shades are extremely versatile.
Cellular shades offer superb light control and come in sheer, semi-sheer, semi-opaque, opaque, and room-darkening opacity depending on the level of light you wish to enter the room. Combine the perfect shade with the right operating system for effortless control and flexibility.
Removing dust from cellular shades is as easy as using the brush attachment on your vacuum.
My local manufacturer offers a unique approach to cellular honeycomb shades that I'm really excited about!
The new Grand Pleat Honeycomb Shade is an elegant, soft shade that looks like a Roman shade but operates like a honeycomb!
Grand Pleat Features and Benefits:
Energy efficient
Minimal light gap
Versatile controls and options
Matching vertical honeycomb has the tightest stack which gives you the fullest view when the shade is open
Operate with the touch of a button using Somfy RTS technology
Cellular honeycomb shades are one of the most versatile window treatments. Honeycombs stack tightly at the top – or bottom if you choose. Fabrics are available in translucent or blackout, in several pleat sizes and styles, and may be controlled by several methods. They are extremely attractive in any room. Spend some time looking at the photos in the gallery below, I know you'll agree!
Here's a video showing Hunter Douglas' lovely Duette® honeycomb shades.
This video gives a brief overview of Graber cellular honeycomb shades.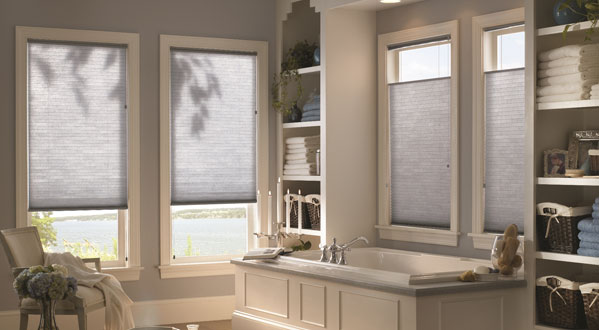 The Grand Pleat Roman-style honeycomb shade from my local manufacturer.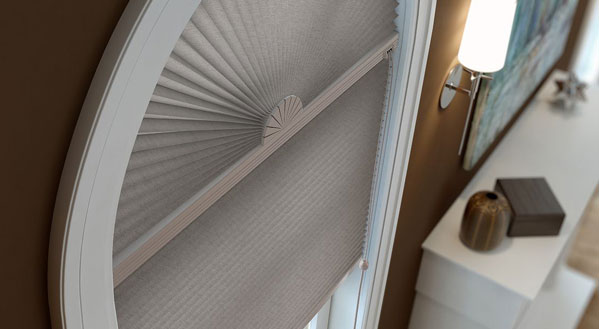 Do you have skylights or other unique window shapes? Graber Cellular Shades offer our widest array of specialty shapes. I can size and order the right shades, mounts, and closures.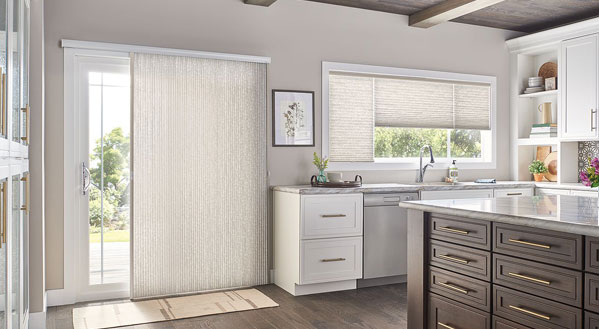 Graber Slide-Vue™ Vertical Cellular Shades offer high-performance energy savings for patio doors, wide windows, and room dividers.
Use my 20+ years of interior design expertise to help you select the perfect solar shades for your space!
Here's a gallery of some stylish examples of cellular honeycomb shades for your home or business.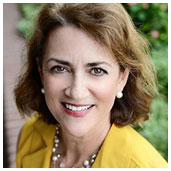 "My 9-Step Process and Guarantee is Why I Know You'll Love Working with Me!"
Here's a simple step-by-step process of how we'll work together and what to expect:

We'll start with a phone conversation to get acquainted and I can learn about your project. We'll discuss you and your family's lifestyle. And I'll have you describe your home and current interior styling and colors.

I'll ask if you've seen and liked any specific window treatment styles on TV, in magazines, online, or at a friend's home. Knowing all of this helps me prepare and present the right options for our first meeting.

I'll also ask if you have a budget in mind? This is very important and it helps me to determine the framework for my design expertise as it applies to your situation. It's important to me to not waste your time and disappoint you. For example, if you want seven double sets of plantation shutters and your budget is $2,000, I can tell you upfront, that it's not possible. But with that information, I can show you all the beautiful ways a $2,000 budget will also achieve your goals.

At the end of our initial phone conversation, I'll schedule a meeting with you to present product suggestions and take rough measurements of the areas you want window treatments for.

Within 24-hours of our meeting, I'll prepare a proposal for you to review and approve.

If you decide to move forward, I'll need to collect a 50% deposit. I accept all major credit cards. And I can even offer 0% financing!

I'll schedule a second visit to have my installer come to your home or business to take precise measurements. He will analyze the walls and surfaces to determine the best approach for your installation.

Once final measurements are taken, I'll prepare a factory order and will request payment for the balance. I'll also give you an estimated installation date.

We will do a seamless and professional installation with full clean-up – afterward, you won't even know we were there! All you'll need to do is enjoy the beauty of your spectacular new window treatments!
My Satisfaction Guarantee:
At Soho Window Fashions, I take pride in your satisfaction. My mission is to design and provide beautiful window coverings that you'll love, for your specific spaces, and at an affordable price and unparalleled service before, during, and after we work together. Because I work so closely with you in the beginning stages, there won't be any surprises, I'll make sure of that. Your window coverings will be measured to custom-fit each window, and professionally installed. Our installation is warrantied for the life of the product*. Additionally, the installation is fully guaranteed for professionalism and workmanship, and all products come with their respective manufacturer's warranties. If there are any product defects noted within 90 days, I'll handle getting suitable replacements. And whether it's 90 days or two years, I'm always available to assist you in arranging any replacements or repairs. The vast majority of my clients are repeat clients, and your satisfaction is always my top priority!
*Normal handling, wear and tear; I cannot assume responsibility for the mishandling of product or mechanism.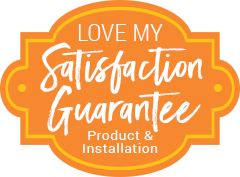 What my clients are saying

"Dear Carmen – Thank you so much for your expertise, your attention to detail, and your patience with my "demands" for perfection. I really enjoyed working with you, and I LOVE the results!!! Till the next time."
– Betsy Corso, Orlando, FL

"As a professional writer who works from home, my work area is very important to me, but due to lack of space, my "office" has always had to perform double duty – second bedroom, etc. I contacted Carmen at Soho Interiors to help me solve the problem. Her solution was ingenious! I had a formal dining room in the front of the house that I did not use. She suggested turning an unused formal dining room into a beautiful open concept office area. She handled it all, making sure that the look of my office is "mine" but that it also flowed with the rest of the home. Thank you, Carmen!"
Maria Geraci – Melbourne, FL

"I have used Soho Interiors for at least 4 different projects both small and large in nature. Carmen has been extremely professional and trustworthy in the handling of the many phases of the projects, as coordination is key. She has been perceptive of my needs, preferences, and budget constraints. Carmen always provides honest opinions and practical solutions resulting in an environment which looks classy and feels inviting and warm."
Adriana Power – Melbourne, FL

"...Carmen Dick is a delight to work with! She's very professional and her work is always perfect! We've used her skills multiple times for several projects and have always been extremely happy with results!"
– Vicky Pope, Orlando, FL


Copyright © 2021 Soho Interior Design. All rights reserved.